Sigma-Tremblay

Enjoy a Comfy Home Year Round with a Quality HVAC System

1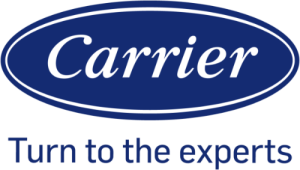 Trusted HVAC Contractor in
Wappingers Falls, NY
Welcome to Sigma-Tremblay, where we bring energy-saving solutions to your home or business and handle all your heating and cooling needs. We specialize in residential and light commercial HVAC services covering air conditioning, furnaces, boilers, heat pumps, and indoor air quality. Our BPI-certified experts take care of repairs, maintenance, and installation for all HVAC makes and models. If you're in Wappingers Falls, Red Oaks Mill, Myers Corner, Spakenkill, Poughkeepsie and Newburgh, NY, give Sigma-Tremblay a call today at (845) 210-6535 for a free estimate! We are open 24/7, so feel free to call us anytime!
HVAC Maintenance Plans Available
Low-Interest Financing Available
Low-interest financing is available through the New York State Energy Research & Development Authority (NYSERDA). NYSERDA offers a wide variety of options and incentives for New York residents.
Furnaces & Boilers
Furnaces provide heating to our homes and buildings by pushing heated air through ductwork systems. These systems can be powered with natural gas, oil or electricity and have different levels of efficiency which is determined through AFUE or Annual Fuel Utilization Efficiency. A boiler is an enclosed vessel that transfers heat to water and pushes the hot water through your home or building with circulating pumps. Boilers are perfect for radiant heated flooring or radiators throughout the home and can be powered by means of gas, oil, or electricity. There are also steam boilers that don't need pumps because the steam will naturally rise to the radiators.
Heat Pumps & Air Conditioning
Heat pumps provide heating or cooling by extracting heat energy from one location and moving it to another. These systems are highly energy efficient since they are using energy to move heat instead of creating it. For cooling purposes, the heat energy is pulled from the inside of the building and pushed outside. For heating, the heat energy is pushed inside the building. Since heat pumps use electricity to work and have no combustion, they produce clean heating which doesn't create pollution. Investing in a heat pump is a great way to go green and help save the environment while enjoying better energy savings and comfort.
Ductless HVAC Systems from Carrier
If you're looking for top-of-the-line zone control from a quality ductless HVAC brand, then look no further than Carrier. Sigma-Tremblay is your home for Carrier brand products that will ensure your home HVAC system performance is nothing short of top-notch. Our installation team will assess your space and make sure that you have the solutions you need to meet your expectations. We invite you to ask questions about your ductless HVAC ideas. We'll be sure to walk you through the process of getting you set up with a quality Carrier ductless system.
Serving Wappingers Falls and the surrounding areas
Call on Sigma-Tremblay to Get the Job Done Right
Furnace Maintenance, Furnace Installation, Furnace Service, Heating Service & HVAC Maintenance

Myers Corner, NY, Poughkeepsie, NY, Wappingers Falls, NY, Red Oaks Mill, NY, Spakenkill, NY & Newburgh, NY
Air Conditioning Service Hyde Park, NY | Heating Installation Poughkeepsie, NY | AC Repair Newburgh, NY
Air Conditioning Company

∴

AC Installation

∴

Air Conditioning Service

∴

AC Repair

∴

HVAC Company Plumbing Service ∴ Spakenkill, NY ∴ Hyde Park, NY ∴ Newburgh, NY