AC maintenance is very important to take care of consistently. You can do your part by changing the air filters regularly and calling professionals for regular tune-ups and system checkups. Even if your cooling system is relatively new, it's still important to get tune-ups and checkups each year. Most warranties require regular maintenance to remain active. If you lose your warranty because of a lack of maintenance, your system may eventually break down simply because minor issues became more severe. Without your warranty, what repairs would have been covered are now going to come out of your pocket. In some cases when an AC system has been neglected, the whole system might need to be replaced because of a serious issue such as a crack in the heat exchanger.
Keep Your AC Running Smoothly with Regular Maintenance
When looking for AC maintenance in Wappingers Falls, Red Oaks Mill, Myers Corner, Spakenkill, Poughkeepsie and Newburgh, NY done right, the BPI-certified professionals at Sigma-Tremblay have your back! Make sure to give us a call for the annual maintenance of your cooling system. We'll make sure that you never have to deal with your cooling system breaking down when you need it the most. We have a rigorous tune-up process to make sure your cooling system runs efficiently and doesn't lose its ability to keep your home cool with significant energy efficiency. When a homeowner chooses to ignore important maintenance services, the cooling system can lose around 5% of its efficiency each year. Naturally, without regular maintenance services, you can expect rising energy bills year after year. Don't make that mistake, call us today and we'll keep your cooling equipment running smoothly for many years to come!
AC Maintenance from the Pros at Sigma-Tremblay
Sigma-Tremblay has been proudly serving Wappingers Falls, Red Oaks Mill, Myers Corner, Spakenkill, Poughkeepsie and Newburgh, NY for 27 years! Our professionals have the certifications and training to keep your home running as efficiently as possible. Call us today at (845) 210-6535 for your AC maintenance needs.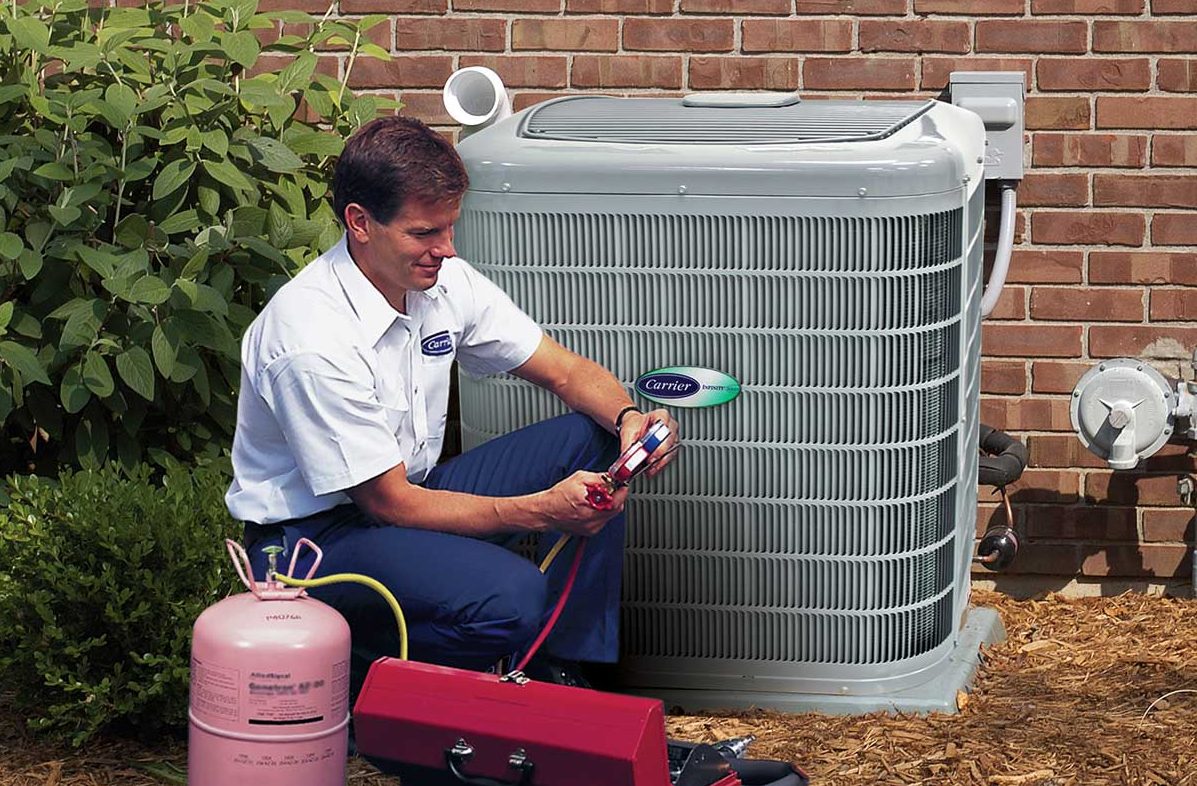 Air Conditioner Maintenance, HVAC Maintenance & AC Maintenance

Wappingers Falls, NY, Spakenkill, NY, Poughkeepsie, NY, Newburgh, NY, Red Oaks Mill, NY & Hyde Park, NY
AC Maintenance in Spakenkill, NY | HVAC Maintenance Red Oaks Mill, NY | Air Conditioner Maintenance Poughkeepsie, NY
AC Maintenance

∴

Air Conditioner Maintenance

∴

HVAC Maintenance ∴ Newburgh, NY ∴ Spakenkill, NY ∴ Wappingers Falls, NY