When looking for a convenient way to save energy with your HVAC system, it's always good to install a WiFi or Smart thermostat. A Wifi thermostat gives you the ability to connect to your HVAC system with your WiFi-connected devices. This is convenient since you can adjust your temperature control settings remotely instead of having to physically interact with the thermostat. This is a wonderful way to save energy since you can make adjustments as needed when you're on the run.
Upgrade Your Home with Wi-Fi Thermostats
For more advanced energy savings, going for a Smart thermostat is a great choice. The smart thermostat is similar to a WiFi thermostat because they both connect to your WiFi system, however, smart thermostats have more advanced features. With a Smart thermostat, you can put your thermostat in learning mode so it learns your schedule automatically based on your temperature control settings. A smart thermostat can also work with special appliances in your home such as smart curtains to block the sun from shining through your windows and overheating your home. These thermostats also have convenient features such as geofencing, which creates a perimeter around your home. When you cross that perimeter, your thermostat knows to go into energy-saving mode while you're not home. The thermostat will track your location through your cell phone. You can also install smart sensors in your home if you don't want your thermostat tracking you. When the thermostat detects nobody is home, it will save you energy by not running your HVAC system or keeping it at minimal settings.
Temperature Control in a Whole New Way
If you are in Wappingers Falls, Red Oaks Mill, Myers Corner, Spakenkill, Poughkeepsie and Newburgh, NY and you are interested in learning more about WiFi and Smart thermostats, make sure to give the professionals at Sigma-Tremblay a call at (845) 210-6535! We'll get you a free estimate for a new thermostat installation and answer any questions you may have about using advanced smart thermostats! Feel free to contact us anytime since we are open 24/7!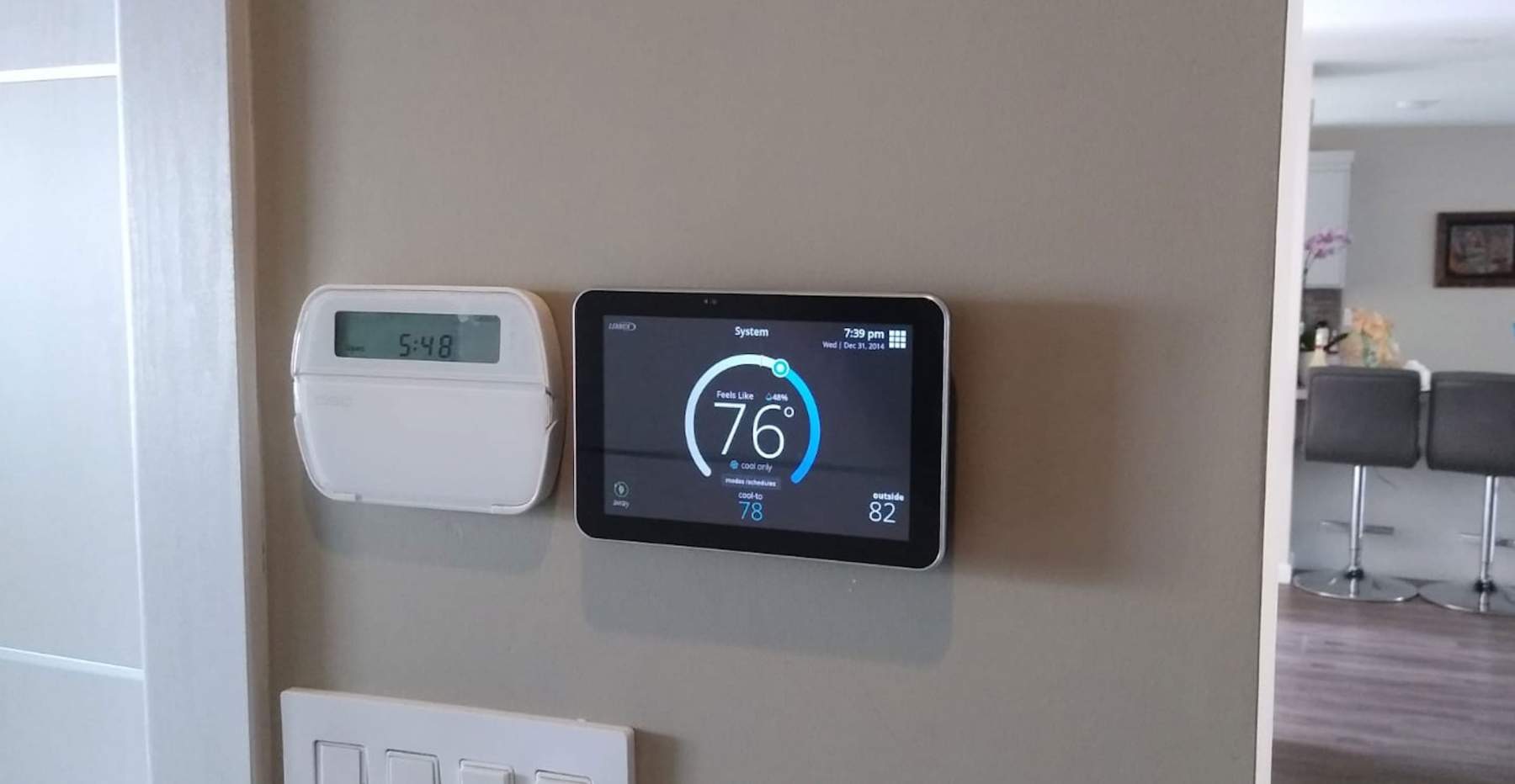 Wifi Thermostat Installation & Smart Thermostat Installation

Myers Corner, NY, Wappingers Falls, NY, Newburgh, NY, Red Oaks Mill, NY, Spakenkill, NY & Hyde Park, NY
Wifi Thermostat Repair in Poughkeepsie, NY | Wifi Thermostat Installation Myers Corner, NY
Wifi Thermostat Repair

∴

Smart Thermostat Repair ∴ Spakenkill, NY ∴ Newburgh, NY ∴ Wappingers Falls, NY