Hot water heaters are essential because these systems are what supply our homes and businesses with hot water supply. Nobody wants to take cold showers, and of course, it would be impossible to do dishes or wash your laundry without a hot water supply! Hot water heaters have a tank for your hot water supply and come in different types with different tank sizes, fuel types, and energy efficiency levels. You can opt for electricity or gas depending on what fuel supply you have. There are also heat pump hot water heaters that heat up your water efficiently by heat transfer, which is highly energy efficient. There are solar hot water heaters as well which utilize the sun for heating your hot water supply.
Hot Water Heater Repair, Maintenance, and More
It is important to have your hot water heater maintained regularly, or you can experience many types of issues. Regular maintenance ensures that your hot water heater is running efficiently and safely. When there is no maintenance done on your equipment, there are certain risks such as having your hot water heater potentially explode if the pressure valve is faulty, or you could experience other risks such as carbon monoxide leaks. If your hot water heater is leaking, bulging, or needs maintenance, call Sigma-Tremblay right away at (845) 210-6535! Our professionals will provide maintenance and repairs as needed. We also will help you sort out which hot water heater is best for your home or business and have you set up with the perfect installation for your needs.
Sigma-Tremblay is Your Partner for Hot Water Heater Service
Sigma-Tremblay has been proudly serving Wappingers Falls, Red Oaks Mill, Myers Corner, Spakenkill, Poughkeepsie and Newburgh, NY with HVAC installations, maintenance, and repairs since 1996! Our BPI-certified professionals can always be trusted to do the job right. We work with many makes and models of water heaters including Rheem. Don't hesitate to give us a call to take care of your hot water heater, or get you set up with a new installation!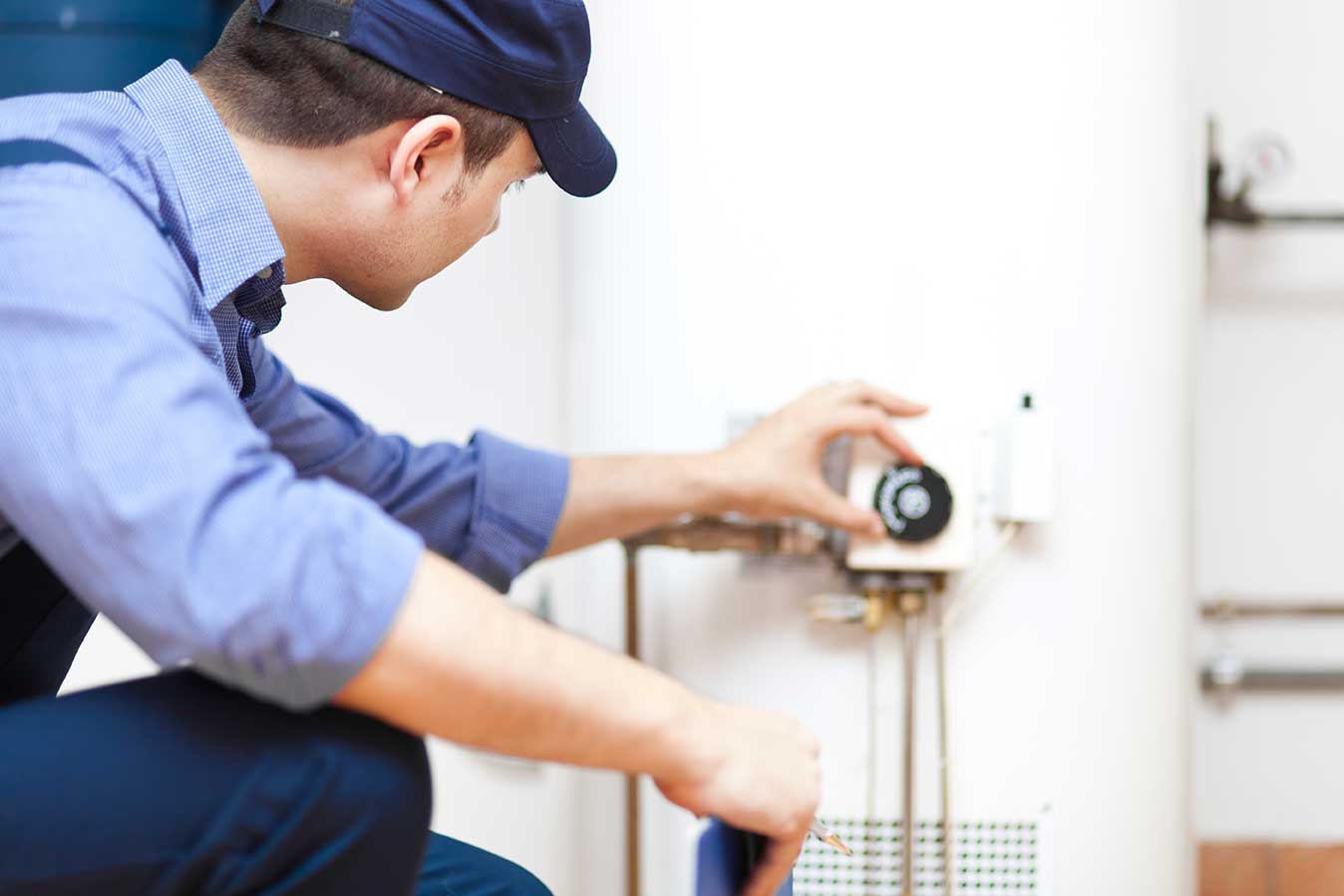 Water Heater Maintenance, Water Heater Service & Water Heater Installation

Myers Corner, NY, Hyde Park, NY, Wappingers Falls, NY, Red Oaks Mill, NY, Poughkeepsie, NY & Newburgh, NY
Water Heater Installation in Hyde Park, NY | Water Heater Repair Poughkeepsie, NY | Water Heater Replacement Wappingers Falls, NY
Water Heater Service

∴

Water Heater Repair

∴

Water Heater Installation

∴

Water Heater Replacement

∴

Water Heater Maintenance ∴ Myers Corner, NY ∴ Poughkeepsie, NY ∴ Red Oaks Mill, NY