Sigma-Tremblay is committed to serving business owners in Wappingers Falls, Red Oaks Mill, Myers Corner, Spakenkill, Poughkeepsie and Newburgh, NY with all light commercial HVAC repairs and maintenance. With 27 years of experience, you can trust our certified professionals to keep your HVAC running smoothly without worrying about inconvenient breakdowns while running your business operations. There's no job that is too tough for our BPI-certified experts, we cover all makes and models of light commercial HVAC equipment.
Commercial HVAC Services from Sigma-Tremblay
There are a few things to watch out for when running your business such as increased humidity in the working environment, uneven heating, and cooling, costly utility bills, strange noises, or a commercial HVAC system that fails to start. If you are facing any of these concerns in Wappingers Falls, Red Oaks Mill, Myers Corner, Spakenkill, Poughkeepsie and Newburgh, NY, make sure to call Sigma-Tremblay right away to get the problem taken care of. When dealing with these issues, our professionals will inspect the HVAC system to get to the root of the problem and take care of the necessary repairs to get you back in business promptly. Sigma-Tremblay doesn't mess around when it comes to your business operations and comfort. We always arrive on time, provide top-quality professional services, and will make sure your HVAC is running up to speed. If your light commercial HVAC equipment is reaching the end of its life, we'll let you know how long you can expect your equipment to last. We'll provide you with a free estimate to get a new light commercial HVAC installation. We also cover light commercial ductwork maintenance and repairs to make sure your system runs as efficiently as possible.
We're Here to Handle Your HVAC Needs
Make sure to call Sigma-Tremblay at (845) 210-6535 for all your commercial HVAC maintenance and repairs! We're open 24/7, so feel free to call us anytime for our light commercial HVAC services. Your comfort is our priority and we're sure you'll be pleased with our quality workmanship and professionalism.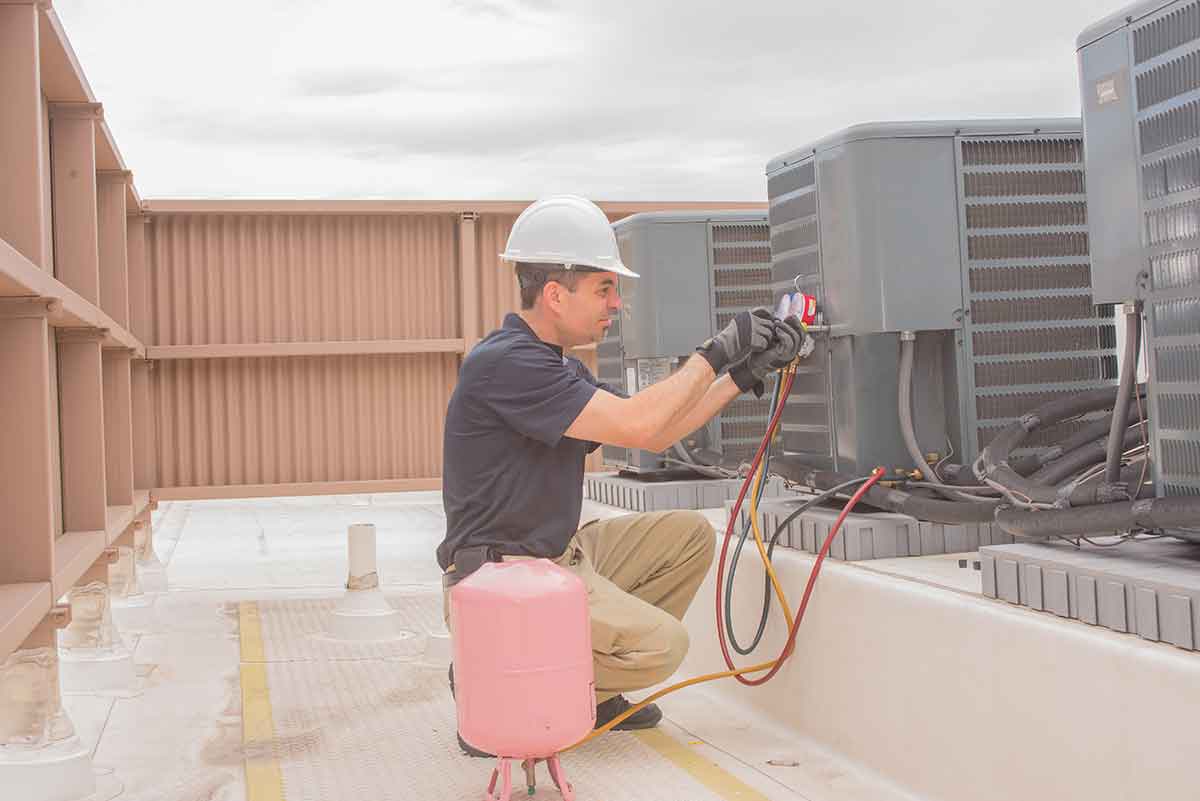 Commercial HVAC Repair, Commercial HVAC System Installation & Commercial HVAC Service

Wappingers Falls, NY, Hyde Park, NY, Spakenkill, NY, Red Oaks Mill, NY, Myers Corner, NY & Poughkeepsie, NY
Commercial AC Service Hyde Park, NY | Commercial HVAC Repair Poughkeepsie, NY | Commercial Furnace Service Red Oaks Mill, NY
Commercial AC Repair

∴

Commercial Furnace Service

∴

Commercial AC Service

∴

Commercial Furnace Repair ∴ Red Oaks Mill, NY ∴ Hyde Park, NY ∴ Myers Corner, NY